Find out who takes the title of The Best Inflatable Kayak in this definitive Review, We review the Best Inflatable Kayaks Over and Under $500
What is the Best Fishing Kayak of 2018? We separate them into two different categories, The best and the best kayaks under $600.
Finding the right kayak for you can be a very complicated process. It doesn't have to be though! We make it easy for you
Learn what to look for when choosing the best kayak paddle and find out which are out top rated models.
Wearing a PFD (or life vest) can be the difference between life and death in extreme instances, find out which is the best to protect you and your family.
Kayaking Provides both Mental and Physical Benefits that can improve our overall health. Find out what they are here.
Looking for high quality Kayak Roof Rack but don't know where to start or what will fit your vehicle? Read on over here.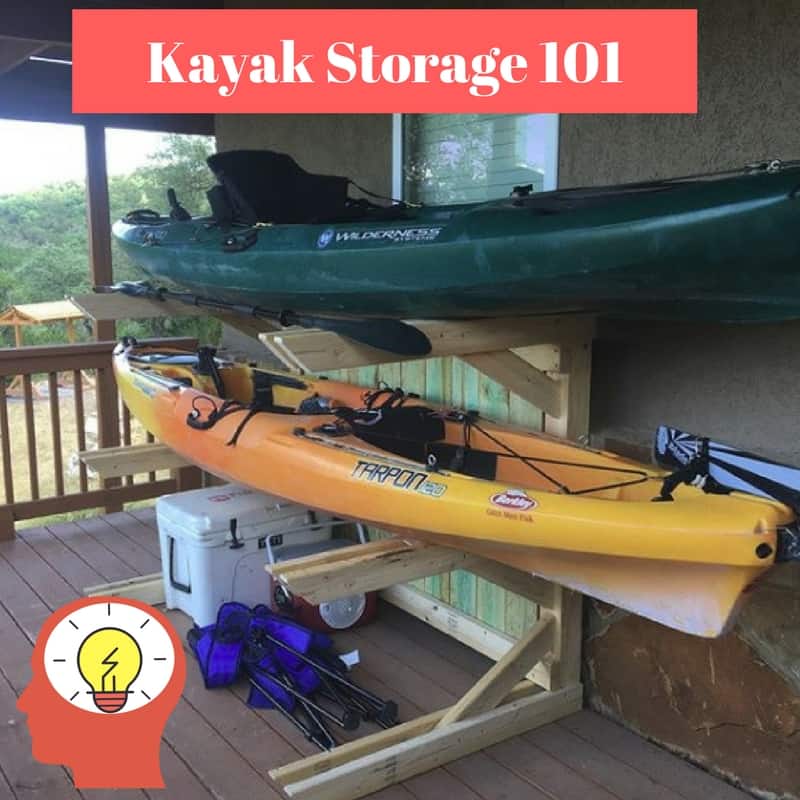 You've bought a kayak but now what? Where do you put it? Can you store it Outside? We answer all here
If you really want to take your fishing to the next level you should consider a pedal kayak! Full Guides and Information
Find out exactly what to wear when kayaking in a wide range of different conditions and environments.
Planning a Paddling Trip with a Significant other or friend? take a look at some criteria here.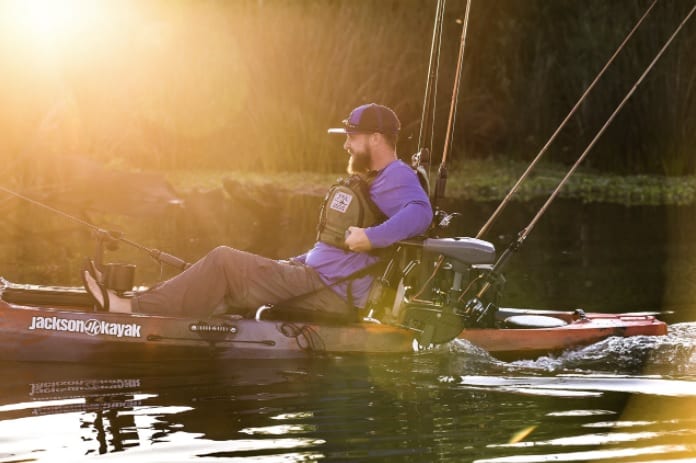 Big Clunky motors are a thing of the past as they scare fish, get up to date on how to choose the best trolling motor for you kayak!
If you want to find a brief description of the best kayak in each category read below! Includes best Fishing, Inflatable, Recreational, Sit on top, Tandem and Touring kayaks.
The Best Kayaks for folks on a budget. Not everyone has $1,000 plus to spend on a kayak so we show you great kayaks under this price
We included all the best kayak carts for all different types of terrains. Included are reviews and helpful how to guides.
The Best Kayaks for stand up fishing. Thesekayaks are stable, well received and priced well.
Why can't the kids have as much fun as the adults? Here are some of the best kayaks for both you and your kids to paddle on.
Paddling in the hot sun can work up quite a sweat! Here are some fo the best kayak coolers for a variety of different uses with great reviews.
Paddling can be a pain when your back is in pain! Aliviate some of that stress and tension with a proper kayak seat and do you back a favor. Includes Guides and Reviews.