The times are a changing these days, the top inflatable kayaks are starting to outsell many of their hardshell cousins. This is a tell tale sign of the way perceptions are being shifting these days in the kayaking industry. Have you ever found yourself wanting a kayak or canoe but you simply do not have the room nor the space for it?
Think of all the fun kayaking memories that you and your family could be embarking on but can't because you don't have the space. Insert the inflatable kayak into your life and these challenges are gone. advancement in PVC technology has not provided you the choice.
Best Inflatable High Quality Kayaks
Best Inflatable Budget Kayaks 
These inflatable kayaks are the best choice for those who do not have any space, room nor way of transportation to lug giant canoes and other watercrafts to the Lake/ River/ Ocean. Chances are if you are on this page you are considering an inflatable kayak but are still relatively unsure. I don't blame you really. As soon as anyone hears the word "inflatable" they think of something you blow up for a few uses only for it to pop dramatically or start a slow undramatic air chamber leak.
Instead I want you to liken your thinking to that of a tire. Think about it. You drive thousands of miles on an inflatable piece of rubber that can travel speeds of over 100 miles per hour. Rarely do they pop and often times they can last years. Now  you should try to apply that kind of thinking to an inflatable kayak.
What's the Difference Between a kayak that is under $500 vs one that is over $500?
The main difference between these inflatable kayaks is on water behavior. As soon as you start going to about the $600 range a kayakn like the Sea Eagle Razorlite and Advanced Frame Expedition start having more pronounced hulls to add to on water performance. Often times these $600 and up  models actually perform better than many recreational style kayaks and are sometimes much cheaper as well.
In terms of quality that is used the difference is not huge between the two. You can find a good quality durable kayak like the Sea Eagle 370 for well below the $500 price tag.  To sumarize:
Inflatable Kayaks under $500
Great for Beginners
Popular Name Brands are Durable
Great for Families
Great for casual lake paddling
Inflatable Kayaks Over $500
Can handle a wide array of different environments better (oceans, rivers ect.)
Typically have better on water perfomance
Great for kayakers that have some experience 
Better at paddling in a straighter line
Best Inflatable High Quality Kayaks:
It is easy to get lost in all the criteria available so let me just say this. It depends on you and what you want to use it for. Even though the Advancedframe Expedition Kayak is listed as the best kayak, doesn't mean it's the best for your needs. Pick a kayak that suits what are are looking for,  for example if you were looking for an inexpensive family kayak to have fun in you would turn to the Sea Eagle 370. If you were looking for a high quality inflatable fishing kayak to go RVing with you,  you would get a Hobie Mirage i9s.
With that in mind there are a few constants that we sticked by for picking the top inflatable kayaks and top inflatable kayaks under $500. We factored in Durability, Speed, Stability, Features and Value as Criteria.
The Best Inflatable Kayak Buyers Guide: What to Look for
A Respectable Brand

A Kayak with High Customer Satisfaction Ratings

The Material is Durable

Great Value

Is Simple enough to Pack and Unpack
1. Advanced Elements Advanced Frame Expedition Kayak
Specs: L: 13' W: 32" Weight: 42lbs
Weight Capaciy: 450 Lbs
Purpose: An Expedition Kayak that you can take in a variety of different conditions
Best For: Expeditions and Touring Purposes
Not the Best for: A Budget "Float and Dive" Kayak
Recommended Bodies of Water: Ocean's, Bays , Larger Lakes
Materials: Drop Stitch, Aluminum Rib Frame, Welded Seams
Features:
Spring Valve

Adjustable Seat with inflatable Lumbar Support

Drop- Stitch Floor

Rudder Mount for Advanced Trek Kayak Rudder

Inflatable Combing to attach a Spray Skirt

Rubber Handles

Welded Seams

Bungee Deck Lacing

Skeg

D Ring Tie Down

Adjustable Foot Brace

Neoprene Knuckle Guard

Carry Bag

Repair Kit
The best kayak on this list in terms of expedition purposes the Advanced Elements Advancedframe Expedition Kayak is the best inflatable kayak for ocean use meaning it can accompany you along touring/ multi-day trips. In my mind it is the best rated inflatable kayak perfomance wise.
The Advancedframe Expedition Kayak is the king of inflatable high quality kayaks in terms of on water behavior. It can tackle a wide variety of conditions and sits low in the water. This is optimal because unlike many other blow up kayaks that sit higher, the Advancedframe Expedition will not be pushed around too much by the wind. It's pointy stern and bow shape is supported with an aluminum rib that allows the kayak to cut through water instead of float on top of it. This allows the kayak to handle very similarly to a hardshell kayak matching it's ability to track and keep pace on the water.
The Advancedframe can tackle a wide variety of conditions including calm lakes to choppier ocean waves. The Advanceframe is incredibly stable with a few customers citing that it is one of the most stable kayaks they have ever paddled. It can even  paddle next to ocean giants such as whales! See the video below.
There are two bundles you can get for this kayak. The Advancedframe Inflatable package and the Advancedframe Elite Package. The main difference between the two is that the Elite package comes with the drop stitch floor. The Drop Stitch Floor creates a stable hard base to the kayak that allows it to keep shape better which improves its ability to go in a straight line and on water performance. If you did not want to opt in to the elite bundle you can always just choose the regular Advanced Frame Inflatable package and add a backbone to it to improve tracking. There have been more than a few customers that have recommended the backbone or the drop stitch floor although you should only choose one or the other.
The AdvancedFrame Expedition kayak elite package includes the drop stitch floor, high back lumbar seat, duffel bag as well as the rubber mount for the optional rudder accessory. Unfortunately, this kayak does not come with a paddle nor a pump which is this bundle's major downfall. To be fair though a lot of other inflatable kayak bundles that come with these accessories usually cheap out on the materials and provide less than stellar paddles and air pumps.
I will also say that even though the Advanced Elements AdvancedFrame Expedition kayak is rated the best inflatable kayak there are some thing that other kayaks do better such as storage options. There is some storage at the stern of the boat although after hearing multiple reports , many customers thought it could do with a bit more room. It is especially challenging for paddlers over 6'0 as their legs take up most of the room in the cockpit.
See The Full Review of the Advancedframe Expedition
What We Liked
Can Handle many different waterways and conditions admirably

Relatively easy to set up

Fast for an inflatable Kayak

Customisable with back bone,drop stitch floor or rudder system

Looks like a hardshell kayak

Drop Stitch material is extremely durable

Seat back has lumbar support

Handles more like a hardshell kayak than your traditional inflatable kayak

Foot Braces are adjustable

Seat provides comfort
What We Didn't Like
Not a lot of room for storage

Does not come with Paddles or Pump

Not the Best Kayak for folks over 6'1"
2. Sea Eagle 393 RL Inflatable Kayak
Specs: L: 12' 12" W: 28" Weight: 33.5 Lbs
Weight Capacity: 500 Lbs
Purpose: A great Day Touring Kayak that is quick
Best For: Paddling fast, Good Tracking and On Water Behavior
Not the Best for: Being used as a Budget Kayak
Recommended Bodies of Water: Oceans, Bays ,Lakes, Rivers
Materials: Drop Stitch, 1100 Decitex Reinforced Material
Features:
NMMA Certified

Front and Rear Spray Skirts

2 Open and close drain valves

Large Removable Skeg

Adjustable Footrest

Wrap Around Sides

Pressure Pump with Gauge

AB40 Paddle

Six D Rings

Seat

3 Year Manufacturer's defect Warranty

7 Minute Inflation 

Carry Bag
The Sea Eagle Razorite 393rl is like the Ferrari or Mclaren of inflatable kayaks. This is because It has the same width as other sea kayaks and has a very trimmed shape. As far as on water behavior this kayak is great in almost everything. It can take a wide array of different swells and does not get pushed around by the wind. One of the biggest compliments reported by customers is the way this kayak tracks and handles in the water. Some even clocked this kayak and said it went a full mile per hour faster than other inflatable kayaks. To make things even better the Razorlite 393rl is actually pretty stable as well. No it's not the most stable inflatable kayak out there but considering it's 28" Width it does a good job in this respect.
Sea Eagle have always been kind when it comes to including a good amount of accessories and the Razorlite is no different. This particular bundle comes with a removable rear skeg, AB40 Four Part Paddle, Tall Seat Back chair, contoured seat pad, adjustable foot rest, backpack,high pressure pump with inline pressure gauge, a repair kit as well as front and rear spray skirts. This gives you a package that you can easily plop into the water upon inflating without having to worry about ordering more accessories.
Speaking of inflating, the Razorlite 393rl has a speedy set up of about 7 minutes, quicker if you use an electric pump. The Razorlite is also relatively lightweight because it does not have a fabric cover that gets waterlogged. As a result it actually weighs less than the AdvancedFrame kayaks. This makes it an ideal kayak to own if you are a smaller person who does not want to lug around a heavy kayak bundle to the lake. It's backpack is particularly handy with that ;).
The Razorlite also allows you to carry a wide array of accessories with you while you are out on the water. It's 500 lb maximum Capacity allows you to bring almost 250 plus pounds of gear with you while its open cockpit gives you plenty of room to store those things. I have heard anything from coolers to border collies going into this boat!
Overall there were a few qualms about this kayak and a few of them were directed at the foot rest and the seat. There have been a few people who disliked the foot rest because of its position is situated a little bit closer to the chair than some people liked. Others did not like the seat too much as one customer stated that after about an hour the seat started to feel hard and uncomfortable.
There were also some customer concerns about the ease of packing the boat back up into its backpack. It appears it is one of those inflatable kayaks where you have to follow the instructions to the tee the first few tries packing it up.
See The Full Review of the Sea Eagle 393rl
What We Liked
Fast on the Water

Handled a wide variety of different swells

Tracks well

Lots of room to put gear

High maximum Capacity Rating

Light Weight

Durable

High Customer Satisfaction Rating

Maneuvers Well

Quick Inflation

Comes with a lot of accessories
What We Didn't Like
A bit Tippier than other inflatables

Foot rest could be placed better

Seat does not provide a lot of comfort after long periods

Hard to stow back in backpack

No Pump or Paddles
3. Advanced Elements Advanced Frame Kayak
Specs: L: 15' W: 32" Weight: 52 Lbs
Weight Capacity: 550 Lbs
Purpose: A Day Touring Tandem/Solo Kayak
Best For: Couples, Single Use for Taller folk, day touring
Not the Best For: Persons Looking for a light Kayak
Recommended Bodies of Water: Oceans, Bays ,Lakes, Rivers
Materials: 600 Denier Polyester Laminate with Ripstop Material,  Aluminum Rib Frame, Welded Seams
Features
Built in Aluminum Ribs in bow and stern

Three layers of puncture resistant material

Three adjustable Seat Locations for single or tandem open or closed off use

Spring Valve

Two Adjustable Back Supports

D Ring Tie Downs

Double Coated Fabric

Paddle Holders

Customizable with Drop stitch floor or back bone (sold separately)

Bungee Deck Lacing

Skeg

Carry Bag

Repair Kit
The AdvancedFrame Convertible, not to be confused with the AE1012 is a great all in one kayak that gives you some good on water performance to boot! In my mind it is the best tandem inflatable kayak. Most importantly it is very versatile and allows you the option to paddle solo or tandem. Not just that, it allows you to run the kayak in three different configurations. Double Deck Conversion, Single Dec Conversion and Open Deck. These Deck conversions allow you to turn this open deck kayak into a "sea kayak style" closed off deck that allows for you to tackle rougher waters and not having to worry about too much water getting in. Unfortunately though, these Deck conversions are sold separately. You can still choose to paddle solo or tandem with the open deck as this package does come with two seats.
Being a tandem/ solo kayak means that should you paddle solo you will have a lot of room in this kayak. While it's quality is not as impressive as the AdvancedFrame Expedition it can still be used for multi day  excursions. In Fact if you are a bit of a heavier packer this may be the preferred vessel for you to paddle.
In terms of on water behavior the AdvancedFrame Convertible does a good job. While it may not get as high marks as the Advance Frame Expedition or the Sea Eagle Razorlite 393rl it is not far behind. Especially if you added either the backbone or the Drop Stitch floor. Thanks to its length the tracking ability on this kayak is quite good. Add it's skeg and it's almost as good as any recreational hardshell kayak. Infact some customers have even boldly stated that they "blew past" 14' hardshell kayaks. This is all dependant on how much you inflate this kayak though. If it is under inflated it will not provide the same results.
This kayak takes about 20 minutes to set up the first few goes and about a 15 minute set up time once you get the hang of it. This pales in comparison to the Razorlite which takes roughly 7 minutes, but this is because it is about 3 feet longer, has more seats and needs to be properly fitted with the cover as well as aluminum stern and bow rib installation. This seemed to be the main problem with the Advanced Frame Convertible, as a few folks complained about it being hard to put together.  There were also a few complaints directed at the seats being uncomfortable, although the majority of the people seemed satisfied with the seats provided. Once customer even went on to state that they put Sea Eagle Seats into their Advancedframe Convertible.  
Overall this is a great Jack of all trades inflatable kayak. It does everything well but nothing exceptionally well. Still though, many customers have sworn by it and say it is an ample replacement for a hard shell recreational kayak. It should also be stated that you should follow the instructions for inflation for this and other inflatable kayaks. I say this because some of the customers who took pictures of their kayaks did not look to be properly inflated.
What We Liked
Great Versatility

A good amount of storage room

Great for taller solo travellers

Can handle a variety of different water conditions

Can be used as a Solo or Tandem Kayak

Can be used for Expeditions or Day Touring

Can have optional Advanced Elements Accessories added

Relatively Quick on the water

Mostly Positive Customer Ratings

Many have had this kayak for over 5 years with no big issues

Very Durable due to high quality materials used
What We Didn't Like
Very Heavy for an Inflatable kayak at 52 lbs

Longer Set up 

A few complaints about the comfort that the seats provided

No Included Pump or Paddles
4. Hobie Mirage i12s Inflatable Fishing Kayak
Specs: L: 12' W: 36" Weight: 53 Lbs Fitted, Fully Rigged: 82.4 Lbs 
Weight Capacity: 500 Lbs
Purpose: A Multi Purpose Pedaling Kayak
Best For: Day Touring, Fishing, with the option of pedaling or paddling
Not the Best for: People Looking for a Cheap Kayak
Recommended Bodies of Water: Oceans, Bays ,Lakes, Rivers
Materials: 1000 Denier PVC
Features
Vantage CTi Seat

Integrated Rudder

Hobie Mirage Drive

Twist and Stow Rudder

Sail Mount

Four Piece Paddle

Large Cargo Bungee Tie Downs

Carry Bag
By far the most expensive inflatable fishing kayak on our list, the Hobie Mirage i12s is a great multipurpose technical kayak that allows to you to either pedal or paddle your way to your destination. The concept is simple really, our strongest muscles in our bodies comes from our legs not our arms, as a result Hobie constructed the Mirage Drive. The Mirage Drive is a pedal drive that you push back and forward with your feet that makes the fins do a criss crossing movement. When in shallow water you can simply pedal in short movements to let the fins rest against the bottom of the kayak. It is similar to it's hard shelled cousins the Pro Angler 12 and the Mirage Outback See Video below
If you still have your mouth dropped in awe after looking at the expensive price tag of this inflatable sit on kayak I'm sure you are not alone. Your next question might be but what am I paying for? Besides the Mirage Drive the i12s also features the Vantage CTi Seating and an integrated rudder. We will talk about the seat in the next paragraph. There are few inflatable kayak models that are rudder compatible and and even fewer that include it in a package. The Hobie Twist and Stow Rudder allows you to deploy and fasten the rudder with a pull of a hande. The rudder is controlled with a knob at the left side of your seat that allows you to steer right or left.
The Vantage CTi seat is probably the most comfortable seat you can put on an inflatable kayak. Think about it for a second though, often you will have to cut your  adventure short because our back starts to get uncomfortable.  This happens to me constantly when I use one of my kayaks so as a result I can only get maybe two hour max in terms of paddling. If you had a comfortable seat you can maximize your time on the water for up to 8 hours if you pack appropriately. That's more moments spent on the water per session which gives you more use out of something that you enjoy doing.
We've spent thes epast few paragraphs explaining the features now let's get into it's on water behavior. For Comparison purposes we will use the Hobie Hardshell kayaks. It's on water performance is one of it's real strong suits, it tracks just as well as a hardshell Hobie thanks to its pronounced bow and rudder. It's speed is also not too far off from the Pro Angler and Mirage Outback which is a tad bit surprising. Other customers really liked the fact that they can spend endless hours fishing and paddling on the river, one of the caught 29 trout in 3 days! This is also a great kayak for bird watching, because it is silent in the water and there is no clunking that would happen at the side of a plastic kayak.
What We Liked
Is faster than most kayaks due to pedal power

Stable in the water

Great for Fishing

Great full Body Workout (Pedal and Paddle)

Tracks well

Comes with Rudder system

Comfortable seat that you can sit in for hours each session

Lots of Space available

Very Durable exterior
What We Didn't Like
Very Expensive Price Tag

Some reports of seam failures after a few years in the sun

Needs to be properly maintained

Does not come with paddles
Best Inflatable Kayaks Under $500 Criteria
If you still want good value and a well made kayak but don't want to blow open the bank account, $500 and under is a good range to look. You can get good kayaks that are $200 and under but you will be sacrificing a lot of on water performance and isn't that part of the enjoyment of owning a kayak? There is no point paddling a kayak that behaves like an air mattress in the water because then you will spend a lot more effort correcting it and your  journey will be cut short,
The kayaks selected in this list have some degree of on water performance and although they may not perform as well as the high quality kayaks they can still get the job done and provide a ton of value to the paddler. The all also have multiple air chambers incase a leak sprouts so you cna get back to the saftey of the shore. 
1. Sea Eagle 370 Pro Inflatable Kayak
Specs: L: 12'6" W: 34" Weight: 32 Lbs Weight Capacity: 650 Lbs
Purpose: Fun Recreational Kayak
Best For: Couples, Single Use for Taller people, and day use
Not the Best for: People Looking for a performance kayak
Recommended Bodies of Water: Bays ,Lakes, Rivers
Materials: 38 mil PolyKrylar (K80 PVC)
Features
NMMA Certified

Open and Close Drain Valve

Five Deluxe One Way Valves

Sun and Saltwater resistant Hull

Spray Skirts

Self Bailing Drain Valve

2 Skegs

I-  Beam Construction Floor

Two Deluxe Seats

Foot Pump

Repair Kit

Pressure Gauge

Foot Pump

Oar Set

Carry bag
If you are looking for an inflatable kayak that provides a ton of value this is the one for you. The Sea Eagle 370 Pro offers everything you need to start getting out there and paddling almost instantly upon receiving it. Many Inflatable Kayak Brands expect you to buy the paddles, pumps and certain accessories separately which drives up the price that you want to pay for an inflatable kayak. Sea Eagle has always been an exception to this rule and regularly try to deliver a ton of value to their customer base by adding everything you need to get into the water, even in their more expensive models like the Razorlite 393rl.
In terms of on water behavior  the Sea Eagle 370 Deluxe won't be winning any races against any of the kayaks in the best kayaks list. It does however paddle better than most tandem kayak models in its price range. One of the things that the 370 prides itself in is being very stable. It's actually a very good kayak for fishing as some people even like to stand and cast when fly fishing.
It's I- beam floor allow you to be well above the water while paddling so that you can have more defined strokes. There is a disadvantage to this however, seeing as the kayak sits higher up on the water it is susceptible to being bullied by the wind because of the fact that A) it's inflatable and B) it sits higher up. In simple terms, don't use this kayak on a windy day.
The 370 can take on a lot of weight which makes it popular among two person inflatable kayaks. At 650 lbs maximum weight capacity it can transport a man, wife and even a small child, dog or gear as well without the middle sinking in. The I-Beam Floor insured that the  370 is properly set up to not have the middle of the kayak sink in while paddling. It is als quite durable, The Sea Eagle SE 370 is one of the few inflatable kayaks that can actually take on class III rapids, making it an ideal kayak for rivers. It is also highly maneuverable because it sits above the water.
The biggest pro that many customers brought up was the price point that they got the tandem kayak at, many of them stated that it was great value for what came with the package and thought it was a great package for what they payed for. Many of them also liked the weight capacity as it seemed to be a favorite for many taller or bigger people. Many people praised its durability as they have stated that they have ran over logs, rocks with no sign of wear at all.  A few of them stated that the seats that came with the deluxe package were too big and bulky and increased the centre of gravity of the boat making it more tippy.
What We Liked
Lots of Extra stuff included in this package liked paddles and pump

Can take on Class III Rapids

High Customer Satisfaction Rating

Relatively inexpensively priced

Is extremely durable and can take a beating

Can be used for many different purposes

I- Beam Helps the boat keep shape

It is relatively light weight

Good Maneuverability

Good Stability
Lightweight
What We Didn't Like
Not a particularly fast kayak

Tracking is compromised because of I-Beam Floor

Not a great kayak to have out on windy days

Some complaints about the seat
2. Advanced Elements Advanced Frame Sport
Specs: L: 10; 5" W: 32" Weight: 26 Lbs Weight Capacity: 250 Lbs
Purpose: Fun One Person Day Paddling Kayak
Best For: Single Use for  Recreational/ day use
Not the Best for: A kayak for touring
Recommended Bodies of Water: Bays ,Lakes, Rivers
Materials: Ripstop Fabric, Welded Seams
Features
Aluminum Bow and Stern Ribs

Large Cockpit area

Can be customisable with back bone or drop stitch floor

Spring Valve

Integrated pressure relief valve in floor

Double coated fabric

Bungee Deck Lacing

Welded Seams

Neoprene Paddle Guard

D Ring Tie Downs

Fin

Carry Bag
The Advanced Elements Sport Kayak is ideal for the recreational paddler who wants something cost effective, but with a hint of added on water perfomance. We already know that Advanced Elements take pride in their kayaks so what does this mean for their budget style kayak?
If you have done a bit of research on this kayak chances are you would've noticed that this kayak has high customer reviews. This is because it will give you the performance factor that most inflatable kayaks in this price range lack. Buying the kayak as is , is already a boost of execution compared to most $500 and under inflatable kayaks,  but if you wanted to really make this kayak track well you can add the advanced Elements Backbone to it. The Backbone gives the kayak floor more keel, as it is pressed down by your weight it creates a V shaped Hull which greatly improves the kayak in a straight line.
The Advanced Frame Sport is also very light weight compared to other Advanced Elements kayaks and other inflatable kayaks in general. This makes it an ideal boat for folks who have trouble lifting heavier hard shelled kayaks but still want the performance aspect on the water. In fact one of the reviewers had rheumatoid arthritis but was still able to unpack, carry and pack the kayak back up with relative ease. The Large cockpit is also much easier to get into than many other recreational styles kayaks.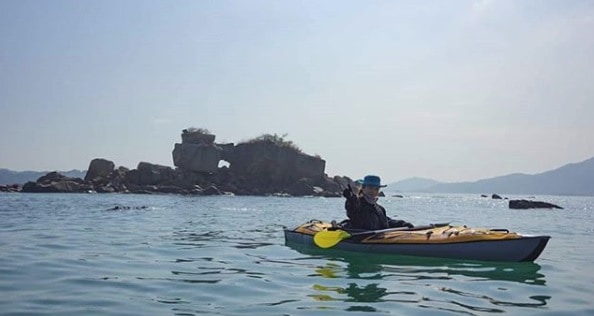 When comparing the Advanced Frame Sport and the Sea Eagle 370 its behavior is far better on the water, especially for a boat of its size, but when it comes to storage the 370 and the Solo version of the Advanced Frame (AE 1012)  is far more adequate. Having said that there us room to put gear such as a backpack or tackle box in the back due to the wider cockpit area. This does ultimately come down to how tall the paddler is though. The maximum capacity of this kayak is 250 lbs which means that it is more ideally suited for smaller individuals.
I go more in depth into the Advanced Elements Advanced Frame Sport Review.
What We Liked
Great Tracking (Especially with the Backbone)

Very Light Weight, only weighs 26 lbs

Good Maneuverability

Great All Around Kayak for Paddlers of different experience levels

Does not take up very much storage space

Easy to put together and take apart

Great for Day paddling in calm bays and lakes

Has the Best on water execution for a kayak of it's price range.

More room to move around in the cockpit

Good Stability
What We Didn't Like
Cannot take as much weight

Cannot use a spray skirt with this kayak

Harder to paddle it against currents/ upstream

Big and Tall people may have to look elsewhere

Does not come with paddles
3. Sevylor Coleman Colorado 2 Person Fishing Kayak
Specs: L: 10' 9" W: 39" Weight: 41 Lbs
Weight Capacity: 470 Lbs
Purpose: Solo or Tandem Fishing Kayak
Best For: Fishing, often rated as the Best Inflatable Canoe.
Not the Best for: Tracking, Paddling Fast
Recommended Bodies of Water: Oceans,Lakes, Rivers
Materials: 18 Gauge PVC Rugged Construction, 1000 D Tarpaulin Bottom and 840 D Nylon Cover
Features
Berkley Quick Set Rod Holders

Paddle Holders

Boston Air Valves

Sevylor Trolling motor fittings

D- Ring Tie Downs

Mesh Side pockets

Carry Bag and Pressure Gauge

One Year Limited Warranty

Multi Air Chambers
Simply put, the Sevylor Colorado 2 person inflatable kayak is the vessel for you if you are big into your fishing. Many people have tried it and have refused to go back to canoes or plastic kayaks. One of the big reasons is because this kayak is a silent fish stalker which therefore increases your probability of catching a fish. It is a silent fish stalker because it does not make any noise at all due to it being an inflatable! Often times Plastic kayaks or wooden canoes will make loud thunking noises when putting your rod down or even accidentally tapping the side with your paddle. You are practically announcing your presence to all the fish within that radius, which is less than ideal.
The Sevylor Colorado inflatable tandem kayak has a lot of included accessories that fisherman crave such as Berkley Quick Set Rod Holders, paddle mounts, side mesh pockets as well as a trolling motor fitting gives you everything you could look for in a fishing kayak. Better yet it can fit in the closet of your apartment. The Coleman inflatable tandem kayak gives you a lot of room to store gear with ample space in the back and front of the boat along with mesh pockets for things like tackle, pliers, hooks, bobbers and other fishing accessories needed.
While this inflatable is super stable in the water it is pretty bulky and is a slower paddler on the water. It also does not have the best tracking as it will nose wobble a bit. This may be fixed with more weight in the kayak though. It's sidewalls are also particularly bulky, especially since you are sitting lower in this kayak then say the Sea Eagle 370. Sure it is less tippy because of this but those bulky sidewalls can get in the way of paddling especially if you are a shorter individual. The rod holders also get in the way of paddle strokes.
Click to read my full review on the Sevylor Colorado
What We Liked
Lots of Accessories Fisherman would love

Can hold a lot of gear

This kayak is very tough and durable

You can mount a trolling motor thanks to the mounts that comes with this kayak

Can be used as a single seater or tandem

Very easy to transport

Easy installation and deflation

Can be used in Coastal Waters

Great Stability
What We Didn't Like
No Pump or paddles included

Sidewalls are bulky

Can easily be pushed around by wind

Rod Holders get in the way of paddle strokes

Slow moving

Not the greatest tracking compared to other kayaks on this list
4. Advanced Elements Island Voyage 2
Specs: L: 11' 2" W: 37" Weight: 31.5 Lbs Weight Capacity: 400 Lbs
Purpose: Fun Solo or Recreational Tandem Kayak
Best For: Single/ Tandem Use for floating
Not the Best for: A kayak for touring or going long distances with
Recommended Bodies of Water: Bays ,Lakes, Rivers
Materials: 600 D Polyester cover, Heavy Duty PVC, Ripstop Fabric, Welded Seams
Features
Removable fin
Two high back seats with pockets
Rear Drain Plug
Pointed Bow and Stern with rocker
Bungee Deck Lacing
D Rings
Includes Three different seating positions
Repair Kit
Carrying Bag
The Island Voyage 2 is in a way like Advanced Elements response to the Sea Eagle 370. The main difference between the two is their behaviour on different types of water. Strictly Speaking the Island Voyage 2 is much better suited for calm water such as lakes, bays and slow moving rivers. The  370 is best suited to more rough conditions and can handle class III rivers much better. This is because it's floor is better reinforced and you sit higher giving you more manoeuvrability. The island Voyage tracks better when there are two persons in it. This is due to the fact that the weight of the two plants the kayak into the water instead of simply floating on top. The 370 does the opposite as it sits mostly above the water thanks to it's I beam floor.
The Island Voyager has high ratings from folks who use it as it should be used which is in calmer waters, as mentioned above. Unlike other Advanced Elements kayaks we have reviewed, this one does not have the aluminium support for the bow and stern. It is also not compatible with the Advanced Elements Backbone nor the drop stitch floor, meaning there is little combustibility, making this one of Advanced Elements lower end kayaks.
The Island Voyage has a good amount of room if there are two smaller folk paddling or it is being paddled solo. It's weight capacity is about 250 lbs less than the Sea Eagle 370 making it less than ideal when it comes to loading it with gear. Still you can at least fit a backpack, or tackle box quite easily even if there are two.
In terms of accessories, the Island Voyage 2 is somewhat limited. It comes with the standard Duffel Bag, Seats with pockets, fin, repair kit and the owners manual but definitely does not include nearly as much value as the Sea Eagle 370.  Advanced Elements rarely have a lot of accessories included with their kayaks, so if on water behavior is not really a big priority for you The 370 would be the better choice.
See our Full Review on the Island Voyager 2
What We Liked
Tracks well with two 

Is relatively light weight

Solid Customer rating

Quick Set up Time

Easy to Fold back into the bag

Ideal as a recreational kayak

Very Stable in the water
What We Didn't Like
Does not come with a lot of accessories like paddles

In the Lower End of the Spectrum of Advanced Elements Products

Does not have the Aluminium stern and bow ribs

Cannot be customised with backbone nor Drop Stitch Floor

Maximum Capacity is 250 lbs lighter than the Sea Eagle 370
How to Pick an Inflatable Kayak for your needs
While making a choice on an inflatable kayak may not be rocket science there are still many factors to consider when choosing what will be the best kayak for you and your family.  We have broken down this guide into steps to walk you through the process of what to look for when choosing a great quality inflatable kayak. Because I do not know you personally nor know your exact needs, I have selected a wide variety of high quality watercrafts that suit different purposes. Typically your higher perfomance kayaks will be in the over $500 criteria while the more family friendly inflatables will be under $500.  The below video has some good tips on what to look for to make the correct choice for you and your life style.
1. Where are You Kayaking and Where are you Located?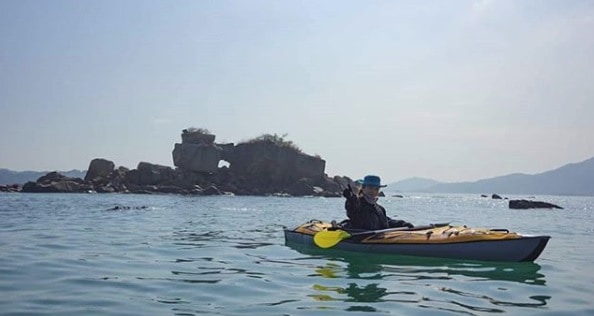 Usually the biggest price difference comes down to this criteria. There are lots of different makes used for a variety of different uses and reasons. More expensive ones are usually meant for longer trips and mimic many characteristics of their hard shelled cousins. More expensive Inflatable high quality kayaks handle better in the water. They tend to track better (need less correction when kayaking in a straight line) and are generally the faster choice in the water. Certain makes like the Advanced Elements Inflatable kayak feature  add- ons like back bones and drop stitch floors to add to their performance.
These kayaks are usually bought when you know you will be kayaking in more tricky conditions. They are ususally bought one of two ways
You want to paddle in bigger bodies of water like big lakes or coast lines

You are using it as a replacement for a hardhsell kayak

You are upgrading a previous inflatable kayak you have
If you are not too sure what you want out of an inflatable kayak I would recommend buying one of the selections for under $500. If you really start becoming a kayaking enthusiast and upgrade I'm sure you will find a way to do so.
Types of Inflatable Kayaks
An add-on to the where are you going to kayak question. Where you are going to kayak ultimately depends on the type and design of kayak you use. This is a very important question to ask because choosing the wrong type of inflatable vessel can get you into some hot water. Below are some common inflatable kayak designs and what they are best used for. Pick wisely and carefully
Sea Kayak Hybrid:
This kayak design is best for coastal  climates and multi-day kayaking excursions. They are made to be durable and can take the punishment that can be created by coastal waters. Known for being a bit longer in length, Sea Kayak Hybrids usually have a good amount of storage room and some models can be used as either a tandem or solo kayak. These are usually the most expensive types because of the quality put into the kayak to make its on water behavior mimic it's hardshell cousins. Examples of these are Advanced Elements and some of the more expensive Sea Eagle makes like the Razorlite. These inflatable sea kayaks usually take a bit longer to set up but can be used kayaking in lakes, coastal waters and even the arctic.
Sit On Top:
Sit on Top's design is designed for recreational and fishing purposes and are meant for some casual fun in the water. Some models include the less expensive Sevylor K1 Quikpak to the more expensive fishing specialised model Hobie Mirage i12s. Sit on Top stand up fishing kayaks are becoming the norm because these models give fisherman more room to cast, operate and grab tackle all within an arm's reach.
Sit In Kayak
These are usually the most common design of  these vessels and they range in different sizes, price ranges and styles. Perhaps the most popular types are the 330, 370 and Intex Explorer brands. Often they feature the option of having a solo or tandem set up.  These vessels typically are not meant for performance but more just getting around. These boats are usually best for lakes and calm bays that do not feature strong tides.
Canoe Type of Inflatable Kayak
These hybrid designed inflatable vessle usually look like canoes and feature a seating plan for at least 2-3 people. Inflatable canoes like the Sevylor Coleman Colorado  are great family boats and many of them can be used as precise fishing vessels. The reason for this is that these types of inflatable kayaks do not make any noise when gliding in the water unlike canoes, where even a movement as small as placing your paddle down will scare fish away. These kayaks would also be a good pick for portaging because they feature ample amount of room for accessories and can be deflated to fit a backpack. The main downside to these vessels is that their tracking capabilities are somewhat limited.
Paddle Board Hybrid
Simply put, boards like the Hydroforce are essentially inflatable paddle boards with seats. I personally like these types of boards because they are built to be sturdy and offer you to be able to paddle in a variety of different positions allowing your back to stretch out in the process. Paddle Board fishing is a growing trend as anglers have the option to stand, sit, kneel on a sturdy surface while spotting fish. These boards are perfect for short runs in lakes and are perfect for taking a dip in the water.
2. How Portable is it and How much does it weigh?
There is no question that blow up kayaks are more portable than hardshells. That's one of the major reasons why more and more people are switching to pvc vessels in this downsizing climate.
Now the question is how portable do you want your new inflatable kayak to be? In the case of blow up kayaks it is not simply one size fits all.  Each different inflatable kayak has a different weight and size. Some can fit into something like a small inflatable kayak backpack while others may be something more the size of a larger suitcase. The more heavy  water crafts tend to be the ones that are made for longer journeys and have higher quality substance put into them.  Weights for pvc kayaks range from 25 to 45 lbs.
What use would an inflatable kayak be if you were to only paddle back with a punctured air chamber? These kayaks are made from a few different materials. The most common are the following.
PVC:
Very common in cheaper  kayaks, Polyvinyl Chloride has taken some heat lately because it is not he most environmentally friendly material. It also can break down if places into the sun for too long.
Hypalon:
Found in more expensive kayaks because of it's cost to produce. Hypalon is found to be more abrasion resistant than the other two materials. This material was first used by zodiacs but can be extremely cumbersome due to its weight.
Nitylon:
The most eco-friendly of the three inflatable kayak materials, it is considered to be the most durable material. This is because it has a natural rubber coating with 1200 Denier fabric, oftentimes this material is used in the more collision specific areas of the kayak. Specifically the bottom and the sides.
This is an important criteria that sometimes gets overlooked. When looking at top inflatable kayak manufacturers take a look at the maximum capacity rating. When looking at this rating I want you to imagine what extra things like gear  you will be bringing onboard. It is easy to look at the maximum capacity rating and think "well I weigh under that" but the reality is that you will most likely be bringing more gear onboard than you originally imagined. All of this adds up, especially if you have another person or dog onboard the kayak.
Seating and Space Available
How many people are you going to have onboard your new inflatable kayak? We already talked about looking at the maximum capacity of the vessel but you also have to keep in mind how much seating room there is in this vessel. Just because a manufacturer says that it's seating capacity is 2- 3 people don't mean that it will be more comofortable for you. You have to keep in mind your height and your families height and how you will all fit into the water craft.  A good way of finding out if this vessel is best for you is by looking at what owners say about it. You can find thoughts on these vessels at Amazon and Paddling.com
How much storage Space
Ok so I'm pretty sure by looking at all the rank sites that the one common constants was that these vessels are inflatable and do not take up much room.  This is true but you have to figure out how much storage space the specific model of kayak will take up. Many ranking sites will say something along the lines of "These kayaks are great because they can fold up into a backpack". This is not entirely accurate as this ultimately depends on the size of the kayak and the extra things it may come with. Models like the K1 Quikpak can fit into a backpack because it is a small 9 foot vessel. Bigger varieties like the Advanced Frame Kayak fit into a bag that is the size of a big suitcase or a hockey bag. A far reach from a backpack indeed. Take a look at the dimensions of the kayak when folded up and measure how much space is needed in the place you are storing your kayak
Comfort and Lumbar Support
One of the first responses I notice when I see a traditional hardshell paddler trying an inflatable kayak is how comfy they are. Many paddlers (Me included) get aches and pains form improper kayak seats and as a result get numb legs and butts. With inflatable canoes or kayaks you do not get that. You are sitting on air!
In terms of comparing types with each other the more expensive kayaks such as the Advanced Elements Expedition will bw more comfortable with it's seat because it is an expedition kayak.
Another thing to keep in mind is how tall are you? You don't want to buy an inflatable kayak that squishes you or constricts your movements. The best way to find out if you are a fit for a certain type of kayak is to check forums and what verified customers say. More often than not there will be someone who mentions what size they are and if they recommend that size to people. Some seats include extra netting to store more gear.
5. How Long does your kayak take to set up?
How long is your kayak to set up and inflate? Most inflatable kayak need a maximum of 20 minutes to set up the first time . As you go on setting up the kayak more and more you can typically slash that in half. Having said this not all of these kayaks are equal in terms of set up .  A one person inflatable kayak like the intex challenger will be at least half the set up time of a more complex inflatable kayak.
If you are at the lake for some fun in the water where you can just paddle for an hour or two chances are you would want a shorter set up time. A longer set up is more ideal for more serious high quality kayaks because you want to insure that the kayak and your gear hold up in tougher water habitats. If you were to go on a multi day trip preparation will take  longer.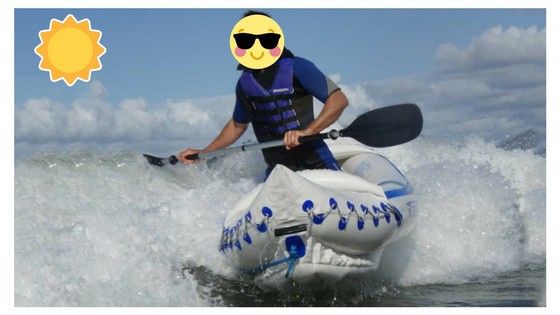 These Kayaks Open up a whole new world of potential that are left behind by their hardshell counterparts. They give you the potential to be able to get out and explore the water no matter where you live and require less room then needed before. As the decades have gone on they have become more advanced in both how its made and on water behavior and continue to be the more popular pick.
Why not leap forward and give yourself that jump into the water than staying behind and continually saying that you don't have room for a kayak? Affordable models are everywhere and you will be every bit as glad that you finally purchased one instead of letting another summer go by admiring other paddlers having fun.
Last Updated on